David Atkins, C.W.I.
Safety and Risk Assessment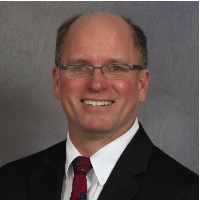 Mr. Atkins has nearly 30 years of experience investigating and studying quality and safety issues found in industry. He consults in the areas of accident investigation and reconstruction, design review and evaluation, failure analysis, materials evaluation and application, and machinery and product testing. His specific areas of expertise include industrial and construction safety, safety and quality audits, risk assessment, welding and joining, and nondestructive testing.
Billing rate: $240/hour
Direct line: 630-851-3169
Email: atkins@unified-eng.com
Representative investigations
Fitness for use studies of digester equipment in the pulp and paper industry
Arc flash lockout and tagout procedure evaluation
Domestic appliance (water heaters, ranges, dishwashers, etc.) operational studies
Cookware performance and use evaluation and standards development
Boom and scissors lift tipover studies
Fall protection procedure and implementation studies
Risk assessment of equipment used in commerce (exercise, size reduction, production, etc.)
Safety audits and management implementation evaluation
Product Operation Manual reviews
Phased Array Weld integrity evaluation of discharge piping in the country of Jordan
Fitness for use evaluation of transit authorities' vehicles
Rupture of a four thousand cubic foot autoclave vessel
Develop and implement a quality control process for a life safety apparatus manufacturer
Collapse of large diameter underground water circulation pipe at power generating facility