John Myers, Ph.D., P.E.
Mechanical Engineering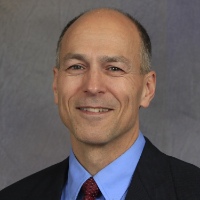 Dr. Myers is a consulting engineer experienced in review and analysis of a wide array of mechanical systems. He has participated in hands-on testing as well as conceptual design and performance evaluations of a wide variety of industrial and consumer products, both in the context of product development and improvement as well as accident investigation and failure analysis. Examples of equipment that he has evaluated include outdoor power equipment, construction equipment, material/personnel lifts, elevators and escalators, ladders, industrial machinery, natural gas fuel systems, cookware, garage door openers, exercise and leisure equipment, high pressure temperature seals, pressure relief valves, shock absorbers and power-operated doors. He also has experience with internal combustion engines including lubrication, emissions, and deposits as well as with compressed natural gas refueling systems, gasoline fueling equipment, and Stage II vapor recovery systems.
Billing rate: $340/hour
Direct line: 630-851-1802
Email: myers@unified-eng.com