Mark Lawrence, Ph.D., P.E.
Engineering Mechanics & Reliability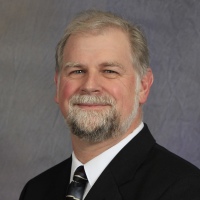 Dr. Lawrence has over 30 years of experience in teaching, research, and engineering consulting. With a background in both civil and mechanical engineering, Dr. Lawrence provides broad expertise in engineering mechanics and reliability as applied to constructed facilities, construction equipment, industrial machinery, and consumer products.
Billing rate: $320/hour
Direct line: 630-851-5297
Email: lawrence@unified-eng.com
Representative investigations
Collapse of seven million cubic foot rack-supported storage facility
Burst of underground diesel fuel line with environmental damage
Collapse of 450-foot crane during a half-million pound lift
Fatigue failures in boiler superheater tubes
Rupture of underground natural gas line with explosion and fire at power plant
Bridge damage due to impact of a 75 million pound cargo vessel
Collapse of large-diameter underground cooling water pipeline at power plant
Tower crane collapses during building construction
Metal halide lamp explosions with resulting fires
Environmental stress cracking in polymer HVAC equipment
Scaffolding failures
Construction site falls and other accidents
Welded and bolted connection failures
Residential, commercial, and industrial structural failures
Manlift tipovers and structural collapses